Best Company in Cross Platform Apps Development
Mobile App Development Company
We are having an excellent team of developers, designers, and project managers. Our innovative mobile app development methodology lets us change a simple app development strategy into an extremely profitable app.
We develop apps that assist in growing your business. Our captivating designs satisfy app users and as a result increase engagement, while our best app development practices help our clients attain their goal on time and on budget. We love working with ambitious corporations and game-changing startups for turning their ideas into powerful mobile applications. That is why we are the best among the rest of the mobile app development organizations in New Delhi.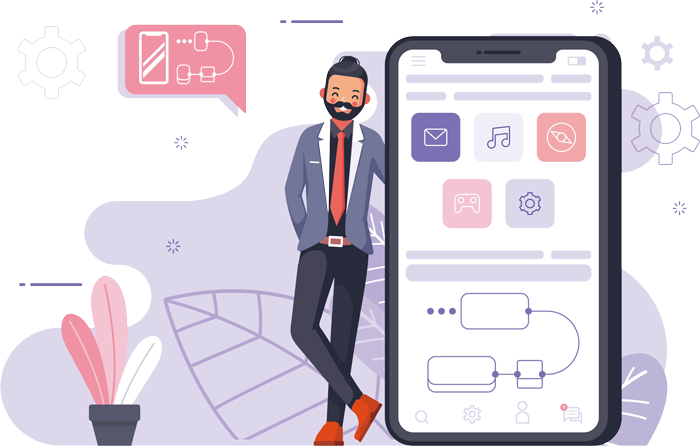 Nearly everybody can code, but it takes intelligence to build apps that people love. Whether you are a startup who is struggling with their trades, GoonlineServices is a mobile app development firm that is ready to develop vibrant, engaging, and soul-satisfying mobile applications that will drive business for your brand.
Our team is building amazing mobile apps on cross-platforms, Android apps, and iOS apps. Before introducing the app in the market, we conduct serious A/B testing in order to ensure that the mobile app is working efficiently on all the common mobile platforms.
Practice active listening and follow through
Qualify your leads & recognize the value of word your customer will love you